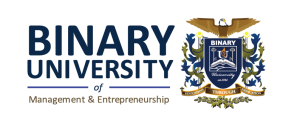 BSc (Hons) In Computer Science
About Binary University
Established in 1984, Binary University is rated as a 5 STAR (Excellent status) University by the Ministry of Higher Education. The university is a specialist university for Management, IT and Entrepreneurship.…

The university produces a unique breed of graduates called Industry Specialist Professional (ISP) graduates who are equipped with industry – specific skills and armed with extensive entrepreneurial skills. Due to these unique differentiating factors, the graduate employability rate of the university graduates has been among the highest in the country. (Source: Tracer Study, MOHE)
Binary University offers courses at PhD, Doctorate, Masters as well as Bachelor degree levels. The University is patronized by international students from over 60 countries.
Binary degrees are also being offered in Europe, Africa, Middle East, the Indian Sub-Continent and Central Asia through its Global Teaching Centres or Binary GTCs. The university is supported by 5 dedicated research centres in social entrepreneurship, business entrepreneurship, women leadership, ICT and advanced management. The university also produces a peer reviewed journal called the International Journal of Management and Entrepreneurship (IJME) which is subscribed internationally.
BSc (Hons) In Computer Science
The use of computing technology has never been so widespread worldwide. Computer science which is at the heart of computing is at an exciting stage in its evolution as a discipline and as a technology. Its recent developments include Cloud computing,IoT, Mobile application development, Artificial intelligence, Games technology and many more
The use of computer automation in almost every sphere of life have one common feature: they depend on well-designed computing solutions that solve
com­plex problems which are error-free, fast and reliable.
The Binary BSc(Hons) Computer Science degree provides a strong foundation in the latest technologies plus equip you with the knowledge and skills to solve problems creatively and innovatively.As a Binary graduate,you will join the thousands of Binary alumni from all over the world currently working in global IT companies such as Google,Microsoft,IBM,
Apple, Oracle, SAP and many more.
Rated as a 5 Star (Excellent) University by the Ministry of Higher Education (MOHE), MALAYSIA Binary University is one of the most established and respected university for management, IT and entrepreneurship education in Asia. The University offers superior programmes that are internationally recognized at an affordable cost. The University also places great emphasis on research and to this end has dedicated research centers in social entrepreneurship, women leadership, business entrepreneurship and advanced management.
Ambitious people from all over the globe who thirst for the latest thinking in business, IT or entrepreneurship has been patronizing the University for nearly 35 years because it is the ONLY University that transforms its graduates to become Industry Specialist Professional graduates and provides extensive entrepreneurial skills through its comprehensive entrepreneurial ecosystem. The University's Graduate Employability rate of 96% (source: MOHE Tracer Study) which is among the highest in the nation speaks volume of the ISP advantage and entrepreneurial skills that it imbibes in all its graduates.