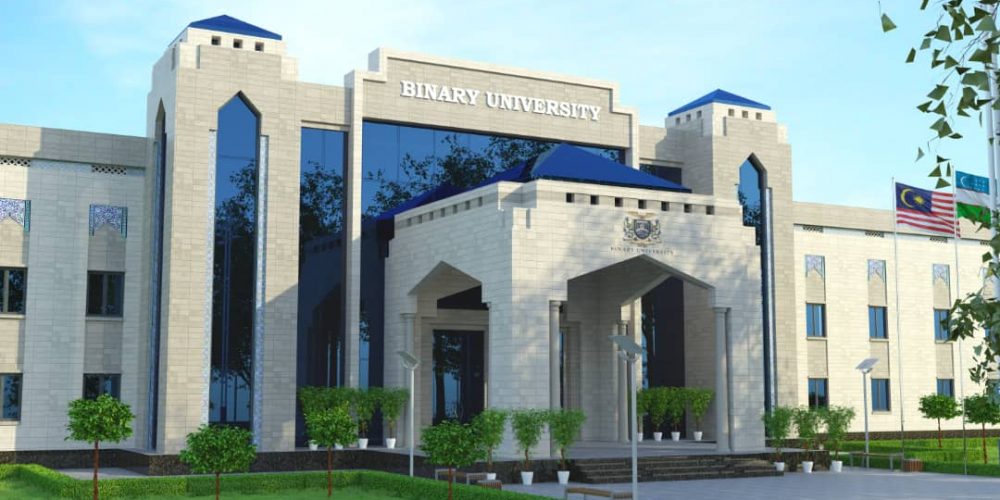 Binary University, Malaysia
Established in 1984, Binary University is rated as a 5- STAR(Excellent Status) university by the Ministry of Higher Education Malaysia.Binary University is Malaysia's First entrepreneurship university and one of the oldest private universities in Malaysia.The university offers PhDs, Masters, Bachelor degrees and diplomas and attracts international students from over 60 countries.
Binary degrees are recognised globally thus opening the opportunities for graduates to work anywhere in the world. Binary is the ONLY University in the world that produces Industry Specialist Professional (ISP) graduates, which is the reason why its graduates enjoy outstanding graduate employability rate of over 96% (Source:MOHE,Tracer Study).
In addition to transforming graduates into ISPs,Binary also equips all its graduates with extensive entrepreneurship skills.This helps graduates to have an entrepreneurial mindset, making them to be more creative, innovative and productive in their workplace. Many Binary graduates also have become successful entrepreneurs due to the high entrepreneurship focus provided in all its degrees.
Binary International University, Urgench City, Uzbekistan
Binary International University (BIU) in Urgench city, Uzbekistan was established in collaboration with the Government of the Republic of Uzbekistan, The Ministry of Higher and Secondary Special Education of the Republic of Uzbekistan, Khokimiyat of Khorezm Region,Republic of  Uzbekistan and Binary University, Malaysia.
Binary International University (BIU) in Urgench city is the and aspires to provide world-class education at an affordable cost.
The programmes offered by BIU in Urgench are internationally recognised. Students from Uzbekistan, surrounding countries in Central Asia, and from other parts of the world can pursue contemporary programmes that will enable them to acquire high quality education, industry-relevent skills and embrace entrepreneurship skills, Graduates can seek employment or create start-ups in industries of the future.
At BIU, we are proud to offer a broad range of study opportunities for students from degree courses through to doctoral degrees. The degrees offered are the same as those offered at the Binary University Malaysian campus and are as follows