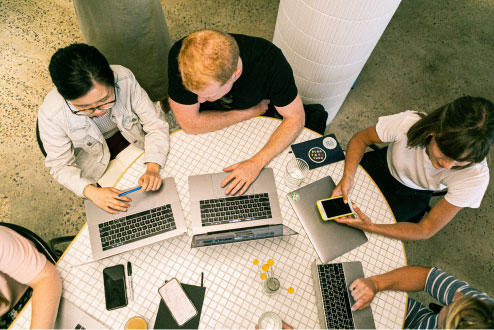 The MSc Education Management taught using Real Time Classes (RTC) with Residency option.
Established in 1984, Binary University will be celebrating its 40th Anniversary in two years time. The university is a specialist university for Management, IT and Entrepreneurship.
The university produces a unique breed of graduates called Industry Specialist Professional (ISP) graduates who are equipped with industry – specific skills and armed with extensive entrepreneurial skills. Due to these unique differentiating factors, the graduate employability rate of the university graduates has been among the highest in the country. (Source: Tracer Study, MOHE)
Binary University offers courses at PhD, Doctorate, Masters as well as Bachelor degree levels. The University is patronized by international students from over 60 countries.
Binary degrees are also being offered in Europe, Africa, Middle East, the Indian Sub-Continent and Central Asia through its Global Teaching Centres or Binary GTCs.
The university is supported by 6 dedicated research centres for Teaching & Learning, social entrepreneurship, business entrepreneurship, women leadership, ICT and advanced management. The university also produces a peer reviewed journal called the International Journal of Management and Entrepreneurship (IJME) which is subscribed internationally.
MSc in Education Management
There is a global need for well qualified Educational Managers as educational professionals helming these positions in schools, education agencies and ministries are often trained as teachers and not as educational leaders.
The Binary MSc in Education Management degree prepare candidates for leadership roles in various professional settings in the education sector. The degree combines sound academic knowledge, pratical skills and contemporary management thinking.