" Transforming Rural Youth to become Global Talents "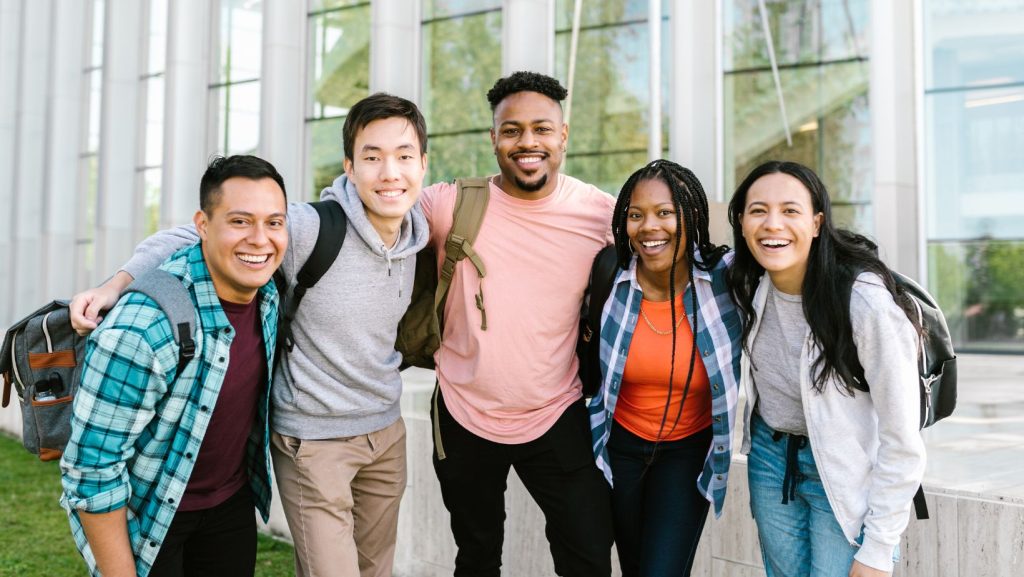 ReTRA – Africa is a Global CSR program to uplift marginalised Youths of Africa by providing access to international quality education at minimal cost. ReTRA – Africa  has its antecedents in the Langkawi International Dialogue (L.I.D) which was a Congregation of African Leaders in Malaysia to establish SMART PARTNERSHIPS to promote investment , trade and education since 1997. A significant outcome of the LID education component led by Binary University was the establishment of the Binary- First Lady Scholarships and Binary Global Teaching Centers (GTCs) in several African Nations. 
ReTRA represents another phase of Binary University's continuing engagement with Africa. The aim of ReTRA is to provide access to quality international higher education to marginalised youth in Africa where students get to enjoy 100% scholarship on tuition fees.
Retra Scholarship Fund : 100% Scholarship
The aim of ReTRA – Africa is to empower 100,000 African Youth by 2030 transforming them to become Industry Specialist Professional talents and Youth Entrepreneurs. To achive this aim, the ReTRA Scholarship Fund was established where all qualified African Youth will be provided 100% Scholarship and all tuition fees for the 4-Year Degrees, MicroDegrees and ReTRA-Skills programs are totally waived. Students only pay a small exam fees per subject.
This program is the World's No. 1 MicroDegree Program where one can earn a Bachelor Degree through the Professional Certificate route.
High School-leavers and working adults can acquire specialized knowledge and skills in specific disciplines with globally-recognized credits (12 credits for each Professional Certificate) from Binary University in as little as 4months.
Upon completing one set of specialized skills e.g Professional Certificate in Operations Management, one may choose to move on to the next e.g Professional Certificate in Marketing Management. Each Professional Certificate is a qualification in its own right.
To earn a bachelor degree, one needs to complete 9 Professional Certificates plus the Capstone Project.
Difference Between Retra-Academic and Retra-MicroDegrees
The ReTRA-Academic is sutable for high school-leavers who wish to pursue a bachelor degree as  a Full-Time student. Such students do not wish to enter the job market until they complete the degree fully. For this reason, the ReTRA-Academic is designed to achieve academic goals.
The ReTRA-Micro-Degrees, on the other hand, is suitable for high school leavers who want to enter the Job market within 6-12month. Their top priority is to start earning quickly by acquiring Specialised Skills in the fastest duration. For his reason, the ReTRA-MicroDegree are designed to achieve the objective of arming participants with general and specialized Skills for employement purpose.
ReTRA- Micro Degrees is ideal for those who want to work while they're pursuing their studies. Retra-MicroDegrees provides high-school leaver the opportunity to Study and Work within a very short time. You can acquire specialised skills in Marketing, HRM, Technology Management, Data Science etc in as quickly as 6 months, enter the job market and continue studying part-time towards the degrees.
▪ Study & Work: Upon completing the first 2 Professional Certificates, High School-Leavers may start working as they would have acquired specialized skills valuable to employers. High School-Leavers can continue studying part-time while working, if they wish to.
▪ Work & Study: As each Professional Certificate is a stand alone qualification,working professionals can undertake to study at their own pace while working.
▪ Cost & Budget: You can study based on your budget. You can even take break and plan when to continue studying, if you are unable to study continuously.
▪ Fast Recognition: Every 4months, you can earn a Professional Certificate in a specialized area, which helps to keep your motivation at high levels, all the time.
▪ Value for Money: Each Professional Certificate is worth 12 Credits and can be used against a bachelor or Masters degree at Binary University.
▪ Study at Own Pace: You decide how to complete the Bachelors or Master degree as the MicroDegree provides you the flexibility of completing your studies at your own pace. (subject to maximum of 6years for bachelor and 4years for Masters degrees)
▪ Globally-Recognized: As all MicroDegrees are derived from Fully Accredited Degrees, the credits are globally-recognized.
MicroDegrees through Professional Certificates
MicroDegrees have been designed from fully accredited degrees offered by Binary University with the aim of equipping high school-leavers and working professionals with highly specialized skills that can enhance their career development and earning power. The following are the Professional Certificates series that is currently on offer leading to the BA(Hons) in Business Management and BSc(Hons) Management of Technology.
Binary University is recognised by the following international organisations