"ReTRA-Teachers : Empowering Teachers To Transform Youth of Africa"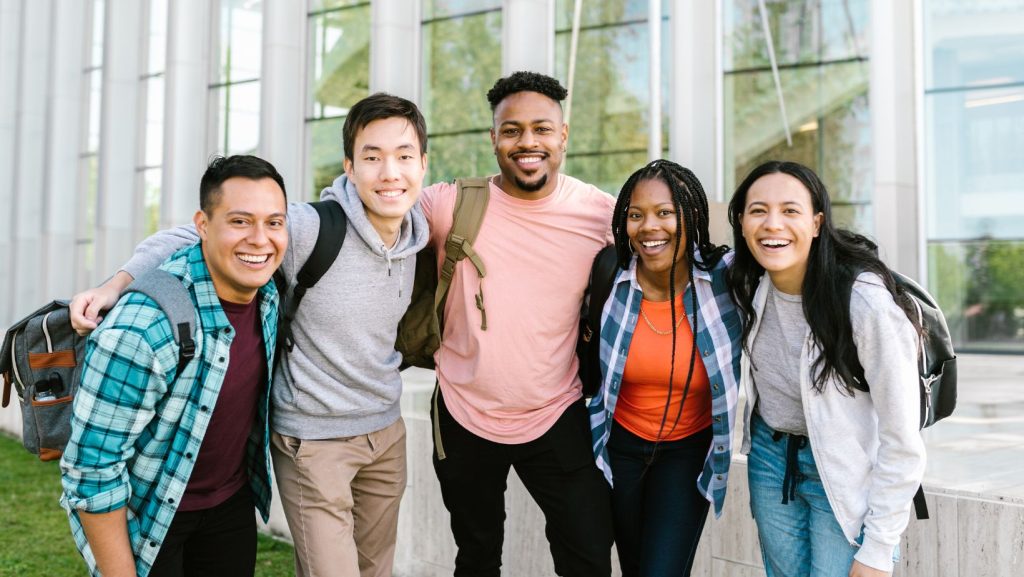 ReTRA – Africa is a Global CSR program to uplift marginalised Youths of Africa by providing access to international quality education and skills at minimal cost. ReTRA – Africa  has its antecedents in the Langkawi International Dialogue (L.I.D) which was a Congregation of African Leaders in Malaysia to establish SMART PARTNERSHIPS to promote investment , trade and education since 1997.
A significant outcome of the LID education component led by Binary University was the establishment of the Binary- First Lady Scholarships and Binary Global Teaching Centers (GTCs) in several African Nations.ReTRA-Africa represents another phase of Binary University's continuing engagement with Africa,in particular the Youth, Educators and Community Leaders.
Retra Scholarship Fund : 100% Scholarship
The aim of ReTRA – Africa is to empower 100,000 African Youth, Educators and Community Leaders by 2030 transforming them to become Industry Specialist Professional Talents, Youth Entrepreneurs and Skilled Professionals. To achieve this aim, the ReTRA Scholarship Fund was established where all qualified African Youth and Educators will be provided 100% Scholarship and all tuition fees to pursue Binary Degrees, MicroDegrees and ReTRA-Skills programs are totally waived. Students only pay a small exam fees per subject.
As the name implies,ReTRA-Teachers is a Global CSR Program for Teachers in Schools and Lecturers at Tertiary institutions to participate. This program was established with the primary purpose of  transforming  Teachers and Lecturers into world-class Educators.The Program also provides a practical and affordable pathway to enhance one's career development and personal growth. Teachers can take these 2 programs from anywhere,anytime as all modules have been captured in Video Lectures by Professors and Animated Audios plus supported by access to digital library and other resources.
While there are a wide range of programs that are offered to educators around the world under the Binary Graduate School (BGS) and the Binary Executive Education (BEE) Centre,under ReTRA-Teachers Project,the following 2 programs have been made available where all Teachers will be completely exempted from paying any tuition fees.These  2 programs are
MSc Education Management

Certified Academic Researcher (CARE) Program
Binary University is recognised by the following international organisations
INTRODUCTION
The heart and soul of a great education system are its teachers. Teachers transform the knowledge in textbooks to life through their engaging lessons and inspire students to achieve their full potential. Countries that have topped the charts in the OECD's Programme for International Student Assessment (PISA) Study has consciously  invested in enhancing the calibre of teachers who in turn are empowered to continuously improve the performance of schools and their students.
While it is expected that teachers would have undergone a formal Teachers Training Program (TTP) before embarking on a career in teaching, most TTPs often do not equip teachers to become world-class educators. To be a world-class educator, teachers have to be prolific researchers. Through research, teachers can enhance their potential as well as adopt creative and innovative ways to teach, inspire and engage with their students. The CARE Program was developed to meet this vacuum.
AIM               
The aim of this course is to transform school teachers into world-class
Educators by equipping participants with advanced knowledge of
Tesearch methodologies and analytic techniques to empower them
To carry out impactful research and publish in internationally recognized journals. 
GENERAL LEARNING OUTCOMES
 Upon completion of the course, participants will be able
To identify the essentials of good research design and advanced knowledge of quantitative and qualitative methodologies.
To choose and apply appropriate techniques for the analysis and interpretation of data.
To apply key statistical concepts and procedures.
 RESEARCH SKILL OUTCOMES
Upon successful completion of this program participants will be able
    To Identify, evaluate and critically appraise research evidence.
To apply an appropriate statistical package effectively and appropriately.
To carry out, interpret and disseminate results from appropriate data analysis.
To critically evaluate research articles and methods.
To write and publish articles in recognized international journals.
COURSE OUTPUTS
 To upgrade from a good teacher to a professional researcher in 3 months.
To become an Assistant Professor in 12 months1 and Associate Professor in the next 36 months2 through Binary University.
To achieve the status of a true world-class educator publishing in leading global journals within 36 months.
TARGET AUDIENCES
This course is specially designed for teachers at National and International Schools who aspire to become world-class educators.
COURSE DELIVERY & DURATION
This course will be delivered
Via Zoom.
Over 12 classes of 2 hours each.
On every Saturdays for 3 months.
  CONTENTS
► Month 1: Research Design Stage
 Background of research
 Articulating a problem statement for research
 Developing research objectives, questions and hypothesis
 Research design: quantitative and qualitative methods
► Month 2:  Research Implementation Stage
Literature survey Vs Literature review
Conceptualizing theoretical, conceptual and research framework
Unit of analysis, sample frame and size
Developing a questionnaire                       
► Month 3: Research Findings Analysis Stage
SPSS skill  
Data entry and interpretation through SPSS   
Reliability and Validity
Experimental and Correlational Designs
Project: Publishing in an international journal through  assistance of Binary University's Professors

COURSE FEE
 * Normal Fees US$2,500    * Special Fees US$1800
(Inclusive of first international publication)     
Note:   1 and 2 Terms and condition applies based on H and i Index performance set by Binary University
It best to choose a course in an area where you have a passion or special interest in.This way,you can slowly build your expertise over time.As each program is no more than 2 weeks, it is easy to complete successfully and master the skills with practice.There are NO Exams,you just need to complete simple assignments and mini projects.For the 2023-2024 period,the following are the courses available for you based on the 3 broad areas explained earlier.
Certified Digital Marketer
Certified Cyber Security Specialist
Certified Sales Specialist
Certified Customer Services Specialist
Certified AI Technologist
Certified Business Analyst
Certified Cloud Computing Specialist
Certified Quality Assurance Specialist
Certified Office Administrator
Certified Software Programmer
Certified Communication Specialist