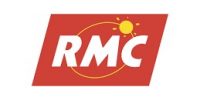 Research Management Centre
The Research Management Centre (RMC) of Binary University of Management & Entrepreneurship (BUME) was established by the University Senate in 2007. The RMC@BUME comprises 6 Research Centres which are,
Asia Centre for Entrepreneurship

(ACE )

Centre for Women Leadership

(CWL)

,
Centre for Advancement of Management

(CAM)

,
Centre for Social Entrepreneurship

(CSE)

,
ICT Centre of Excellence
Centre For Teaching and Learning

(CTL)
The RMC@BUME is responsible for coordinating and managing all research activities of the Research Centres and initiating new research and innovation activities. In addition, RMC@BUME provides guidance for research grant applications, securing and managing research grants, consultancies, developing research proposals, writing and publishing research findings. The RMC@BUME also organises and conducts conferences, seminars and workshops to encourage and train academicians and students on research methodologies.
The RMC@BUME is committed to providing efficient services of the highest quality by using the up to date state of the art technology.