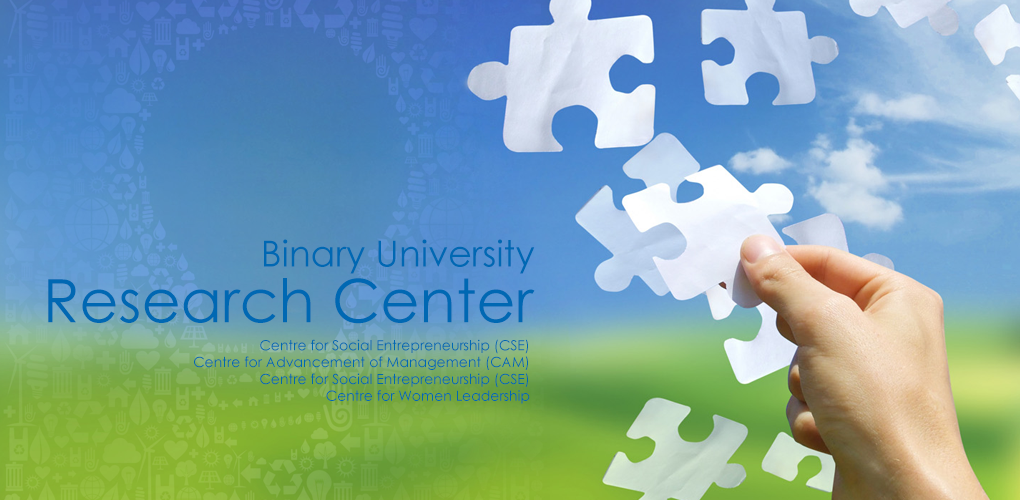 Centre for Healthcare Management (CHM)
The Centre for Healthcare Management (CHM) @ Binary University was set up in 2015 to address the increasing demand for enhancing management standards in the healthcare sector. The changing landscape of the healthcare sector has resulted in the sector becoming exceedingly complex and challenging. In addition to the increasing diversity of the healthcare workforce, there has been digital transformation of the delivery of healthcare services. Digital technology has reshaped the healthcare systems, with digitalization of records and the advent of telemedicine and the use of sophisticated technology for clinical diagnosis. HEALTHCARE PROFESSIONALS need to learn how to leverage these technologies to maximize operational efficiencies and CLIENT outcomes.  The clientele seeking healthcare services has also changed overtime with aging populations, extended life expectancies and the increasing incidence of chronic diseases.  This has brought about diverse demands on the primary healthcare provider who now has to collaborate with other providers to give comprehensive healthcare to patients.
The CHM @ BINARY UNIVERSITY was thus set up to up skill healthcare professionals and provide solutions to improve healthcare services globally. CHM carries out Healthcare Management Training Programmes which equip Healthcare Professionals with contemporary knowledge and skills In Management, Entrepreneurship, Finance, Marketing, Decision Making, and Leadership.
Vision
To be a Global Centre of Excellence Promoting Healthcare Management.
Mission
To enhance management standards in the healthcare industry through equipping healthcare professionals with a comprehensive set of management skills that will enhance performance and efficiency in delivering healthcare services.
To create new cadres of healthcare professionals who are equipped with contemporary knowledge and skills, able to harness cutting-edge technologies and possess the level of foresight, agility, and resilience to drive organisations of the future.
Objectives
To up skill healthcare professionals by providing appropriate training programmes in Healthcare Management.
To provide Consultancy Services to stakeholders in Healthcare Sector.
To be a platform for networking with global Healthcare Professionals in the Public and Private Sectors.
To support Research Activities and Publish Research findings in Healthcare Management.
To advocate policy changes and provide inputs to decision makers.